Term 4 Week 8
Week 8
Principal's Message
Dear Parents and Carers,
There has been a lot of school communication over the term and I wanted to offer a huge thank you to all of you for working with the school to ensure our organisation and children have been successful in learning and wellbeing. There are only 3 weeks to go and I know we can do it!  I do need to remind everyone to stay vigilant with health and safety for our entire school community. There are many schools still impacted by COVID-19.
Again thank you for your support with staggered starts and finishes, especially the Kiss & Go procedures. I have had good feedback about the Kiss and Go on Moverly Rd - shout out to the Randwick City Council for their prompt action to make this happen. Throughout this entire time our children have been so very resilient with the process and really engaged with their learning. I am always proud that our community comes together especially when we need them to rally.
I understand that at this time of year, and particularly after what everyone has been through, some families may decide to make a significant change and move. If your family is planning on not being at the school next year please complete the email send to you 'Intention to return 2022'. We know this is a repeat however number calculation is vital to staffing and funding allocations for next year, so data needs to be correct.
Please check out the school Facebook page for images of our new decals in the school entry and Library, they are fantastic!
Also there are a lot of school asset works in the 'pipeline'. Please read the P & C minutes for specifics and I will inform you if anything impacts school organisation, I would say more next year than now.
We have so many events coming up:
·         Tuesday 30 Nov - Kinder Orientation day – onsite for children only.
·          Class Presentations - See table below
NB: All Class Presentations and Leadership Day will be via Zoom.
Thursday 9th December will be a celebration for the entire K-6 cohort is a 'Let Loose day' on us! The school will pay for everyone to join the fun. Led by Be Skilled Be Fit, Let Loose Days have been designed to give students a fun and exciting day to end the year. We have created games and activities in which promote laughter, teamwork and excitement.
·         Reports go home on Wednesday 15 December
·         Year 6 walkout – Thursday 16 @ 1pm students leave. This year we will be moving the walkout to the Tucabia St gates and ask for the parents to stay outside on the path to form the final part of the arch. We will coordinate this with you on the day.
·         Last day for all – Thursday 16
Sincerely, Trish Fisher, Principal. 
Class formation information. During this time of year teachers are finalising class programs and collecting data that will support class creation for 2022. As you would appreciate, the process of forming classes is a highly complex process that we take very seriously and ensure the role is handled carefully. As you would imagine, this is a complex web of variables that requires careful thought and discussion.
Our teachers work very hard to identify your child's gift and talents, their learning styles and their friendship groups as an integral part of class placement. Additionally, the intricacy of staffing is strategic and purposeful. In order to promote student learning and taking into consideration minimising class numbers for 2022, the school will be funding another two full-time teacher positions. Therefore, to ensure we are providing our teachers and your children with the best teaching and learning tools, we are looking forward to you supporting the parent community in fundraising for resources and extra curricula activities. You will be advised in the first week of 2022 who will be your child's class teacher.
Please remember, we want only the best for your children. Our teachers know your children academically and understand their social groups. We work very hard to ensure all classes are designed to support students academically, socially and emotionally.
Contacting our staff. We would like to remind you that if necessary, parents can contact the school to ask questions, gain support or to have the opportunity to talk about their child/home issues with either the child's class teacher or the Executive team. We encourage you to contact the class teacher as a first point and then if necessary, the Stage Assistant Principal.
Parents are asked to phone the school to make an appointment or send an email to sthcoogee-p.school@det.nsw.edu.au
This allows the school time to organise staff availability in order to speak to the parents. Our aim is to see the parents as quickly as possible; within two days of the request if possible.
Deputy Principal's Message
---
Student Leadership
Recently a group of year 5 students nominated for the 2022 student leadership positions. As part of this process students had to write a speech to present to the whole student community. Nominees were provided with support from Ms Stathis, Miss Harris, Ms Owen and the current school captains Stella and CJ. Stella and CJ did a fantastic job answering the nominees questions about being a student leader and also listening to the speeches and giving some feedback. All speeches were recorded and this week students in Year 2-5 watched and voted for their 2022 school captains.
A big congratulations to all students who have put their hand up to be considered for a leadership position for 2022.
House Captain speeches and voting will take place next week on Wednesday 1 December. All student leadership positions will be announced via zoom on Wednesday 8 December starting at 9.20am. Zoom details for this event will be sent out next week to our school community.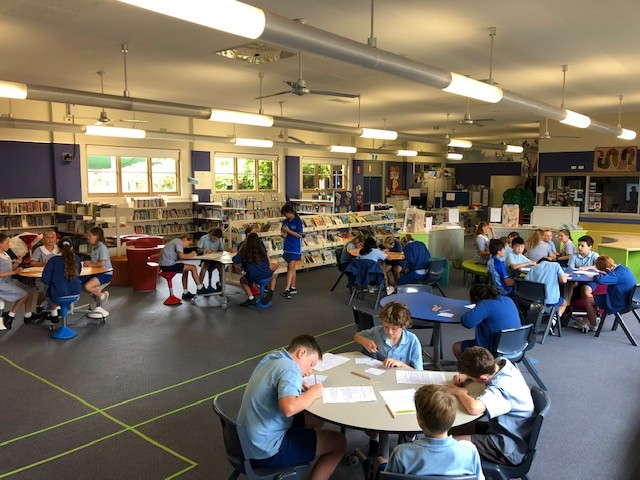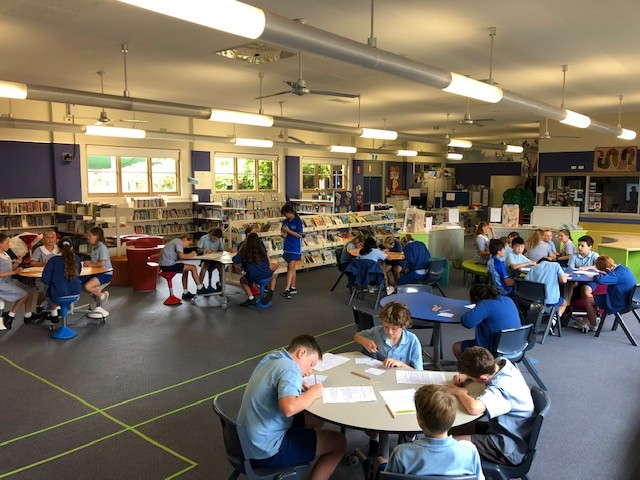 Class of the Week - 2M
---
Wow! What a week 2M has had. We have been very hands on with our learning this week. Our focus for Maths this week is position and we decided to make it as fun and creative as possible. We learnt how to read a compass, how to read and write coordinates and how to follow directions.
2M got their creative juices flowing as they designed their own dream islands and created instructions for another buddy in a different group to find their hidden spot! We were so spoilt we even got a chance to play with Bluebots and learnt to code them to go around the Bluebot Playground!
On the topic of fun, we had tonnes of it with Mrs Leal doing our Social Program! We learnt to communicate with our peers and competed in creating the tallest towers with the weirdest things. The winning team almost made a metre tall tower! 
Game Changer Challenge 2021 – 'South Coogee Freddo Frogs'
---
Over the last eight months, some of the Stage 3 girls have been working tirelessly to tackle the 'Wicked Problem' of this year's Game Changer Challenge 2021.
It is a state-wide competition run each year by the Department of Education, challenging students in primary and high schools to come up with innovative ideas that can change our world for the better.
Our inspired team consisted of Stella H, Summer G, Freya L, Zari B and Evie Mac. Firstly, we managed to qualify from the heats by coming up with a prototype idea - to recycle plastic by turning it into a sensory garden for the visually impaired.
Two weeks ago, the semi-finals were held against other qualifiers from around the state. This time around, the team advocated for social change through the upcycling of plastic to raise awareness about the rubbish in our oceans.
We are thrilled that our game changing teamwork and ideation is going to be showcased at this year's ultimate finals to be held on the 14th and 15th of December. Our idea will be further developed through expert coaching, then presented the next day to a panel of judges, shark tank style.
I have been extremely proud of the team of girls and all their hard work. The future is bright!

Mr Paea